Commercial Air Conditioning Services for New York City Metro Area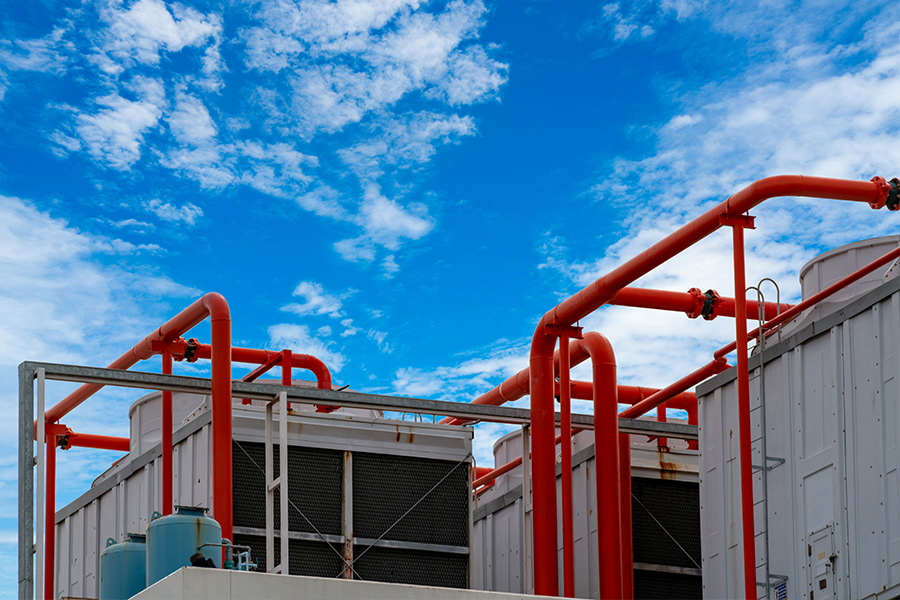 East Coast Mechanical provides Air Conditioning Services for office buildings, medical facilities, schools and universities, manufacturing plants and multi-family properties throughout New York City, Westchester, Nassau, and Northern New Jersey.
Chiller systems (permanent/temporary) are installed in commercial buildings to achieve proper temperature control. There are two types: water cooled chillers and air-cooled chillers. Both are refrigeration systems used to cool fluids or dehumidify air in both commercial and industrial facilities.
Our specialized industry expertise allows you to focus on your core business strengths while we focus on the equipment that keeps your company moving. We provide initiative-taking service with factory trained mechanics. Our maintenance agreements focus on extending equipment life cycles and we follow and build upon the industry best practices with the goal of increasing efficiency while reducing failures.
We provide:
Commercial HVAC Repairs
Preventative Maintenance
Equipment Retrofits & Upgrades
HVAC System Design Build Construction Services
System Remediation
If you have been cited for any HVAC code violations, the heating and cooling experts at East Coast Mechanical can review the violation, provide complete estimates for all necessary remediation work, and complete your equipment installation or repair quickly. Call us today to review your violations and our solutions.
The East Coast Mechanical Difference
What differentiates East Coast Mechanical for commercial cooling systems is the personal service, customization, and keen understanding of the HVAC Industry. We have the experience and equipment knowledge to meet your specific industry needs and we specialize in Industrial Markets, Retail, Healthcare, Commercial Real Estate, Residential Real Estate and Data Centers.