Fuels for New York City Commercial Buildings
Any company servicing the five boroughs has to reliably deliver high quality, low-carbon heating oil. It is this commitment to our product that has made East Cost Petroleum the preferred fuel provider for New York City and Nassau County properties.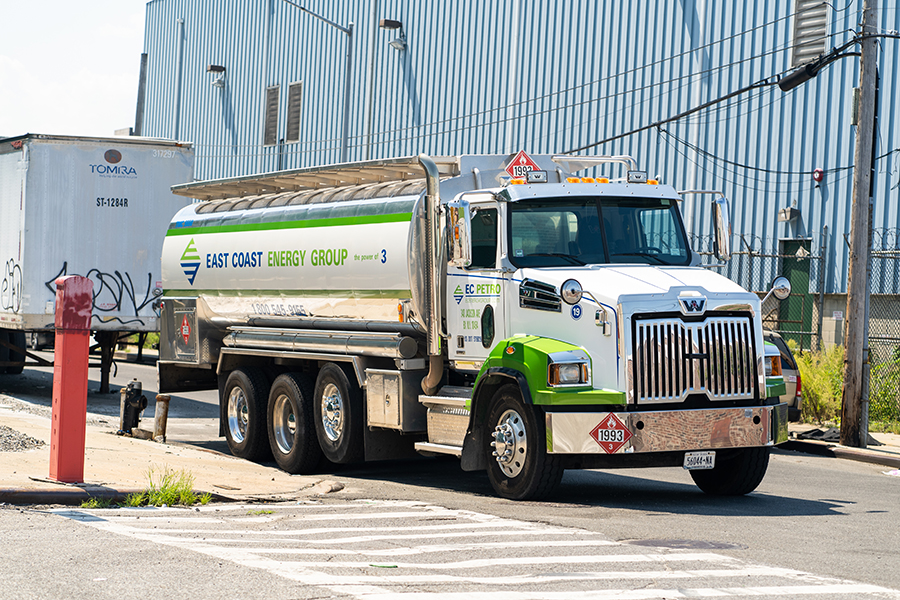 We help New York commercial building owners and managers meet their carbon reduction and energy efficiency goals by delivering renewable Bioheat® Fuel up to B20, performing annual boiler inspections and cleanings, burner overhauls, system audits, and more. Our systems work efficiently and our Bioheat® fuel immediately reduces carbon emissions.
Major Medical Centers
Universities and Schools
Retailers
Wall Street Firms
Co-ops and Condos
Hotels
Theaters and Event Venues
East Coast Petroleum delivers the fuel. East Coast Mechanical keeps the systems working. East Coast Environmental remediates for any City variances. That is why East Coast is New York's commercial fuel provider.
Bulk Fuel Deliveries
No fuel order is too big (or too small). East Coast Petroleum delivers full tanker loads of heating oil to properties across New York City, Nassau, and Westchester. Please call to set up your customized delivery schedule and volume pricing.
Fleet Fueling
We provide fuel delivery services for commercial fleets throughout our service area. We deliver on-road, clear diesel and offer flexible delivery scheduling to help your trucking fleet minimize downtime.
To learn more about our fleet fueling services, please contact us.